14 February 2022 | Admin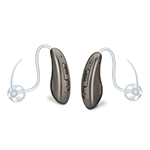 If you've noticed that your hearing is not what it used to be, you might benefit from a hearing amplifier, designed to boost the volume of the TV, conversations, and more. If you want to know how best to use one of these superb aids, we've got you covered with our guide on the Best Beurer Hearing Amplifiers.
1 December 2021 | Admin

If you or your relative receives a lot of scam, silent or other unwanted calls, you could benefit from a call blocker. trueCall offers a range of devices to help you take control of your calls. We've got you covered with our guide on How To Use trueCall Call Blockers.
18 November 2021 | Admin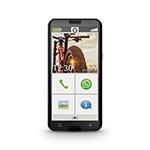 Emporia are a fantastic brand of phone best known for their crystal clear voice clarity and the easy to use phones. We've compiled a list of the Best Emporia Amplified Phones for Staying in Touch here, so you can make sure you're not missing out on the best they have to offer!
11 March 2021 | Eugene

With over five decades of experience making the loudest and clearest phones around, Geemarc have gained our trust with their ability to connect our customers to friends and family. Read on to learn Why We Recommend Geemarc.
2 March 2021 | Eugene

Designing loud and clear products to provide the simple comfort of connecting with friends and family, Amplicomms have earned our trust. In this article, we'll outline some of the reasons why we love Amplicomms, and why we think you should too.
1 July 2016 | Admin

Today we're looking at Doro, a leading manufacturer of amplified phones selling a wide range of useful devices for the hard of hearing. One area in which the Doro brand particularly stands out is mobile phones. Whilst other popular amplified telephone brands, like Geemarc, tend to focus on landline units in their range, offering one or two mobile devices, there's a much wider selection available from Doro. For this reason, if it's specifically an amplified mobile phone that you're after then we'd definitely suggest checking out Doro's full range.
1 July 2016 | Admin

So you've arrived at Amplified Telephones and want to start exploring what's available from our online store. But where do you begin? Reading through the many descriptions of our telephones and comparing the benefits can seem a little daunting, particularly if you're not technically minded.
With our brand focus blog, we aim to break it down a little, introducing you range by range to help you decide which brand is right for you. Today we're going to explore the Bellman & Symfon brand, a fantastic range of products with twenty-five years of experience and passion for hearing behind it. They not only offer solutions for those who struggle to hear the telephone, but solutions to help you detect a range of other household sounds.
16 December 2015 | Admin

Mobile phones, computers, alarm clocks, televisions...let's face it, we live in a device dependent world. From something as basic as the doorbell, to the more advanced smartphone or tablet, we're sure everyone in the UK relies on at least one household device. These are supposed to make your life easier, whether this is by improving communication, allowing you to perform a task more quickly or simply by entertaining you. But if you have a visual or hearing impairment, you may feel you are missing out on some of these benefits. That's where Geemarc come in.
16 December 2015 | Admin

Alexander Bell's invention undoubtedly revolutionised the way we communicate, not to mention the more recent work of Apple and other smartphone manufacturers. But if you have a hearing impairment, this audible form of communication can at times feel rather exclusive. You may be unable to hear the voice of the person you are speaking to on a standard phone, or even hear the ringing of the phone in the first place.
But don't worry; you don't have to resort back to cave paintings every time you fancy a chat with your mum. Amplicomms have developed a range of specialised phones with the hard of hearing in mind.