Best Christmas Gifts for the Hard of Hearing 2022
Sunday, 12 December 2021 | Eugene
During the Christmas season, it's more important than ever to stay connected with loved ones. This can be easier said than done though, as standard phones are often too quiet or fiddly for your elderly family members to hear, or even use comfortably. We're here to give the gift of conversation this Christmas, and we've put together a list of our Best Gifts for the Hard of Hearing for Christmas, helping to keep you connected during the holiday season. Read on for:
Why Give an Amplified Phone as a Gift This Christmas?
Telephone conversations can be a source of stress for the hearing impaired, as having to strain to hear every word can be frustrating, and even embarrassing. A Christmas call from a loved one shouldn't cause stress, and an amplified telephone can help provide clear conversations, ease of use and an elimination of the stress associated with staying connected. Reasons to give an amplified phone as a gift include:
Hearing Your Loved Ones Clearly: With extra-loud handsets, amplified phones provide louder and clearer sound than standard phones
Never Miss a Call: With super loud ringers, these phones ensure your loved one will hear the phone from anywhere in the home
Connect to a Hearing Aid: Our phones feature the easiest hearing aid connections around, delivering perfect sound right to the user's ear
Hassle-Free Use: With big buttons and easy-to-use controls, our phones are great for the visually impaired and those tired of fiddling with controls
Our Loudest Phone for Christmas
Easy-to-use amplified telephone with adjustable volume
Suitable for individuals with severe hearing loss
Adjustable receiver volume up to 60dB (32x a normal phone)
Large black buttons with high contrast numbers enable easy dialling
£84.99
+ FREE UK delivery
More Info
Available now
Our Most Intuitive Photo Button Phone
Loud receiver volume great for the hard of hearing
Ten photo dial buttons ideal for elderly users
Adjustable receiver volume of up to 30dB (4x a normal phone)
Hearing aid compatible for clearer sound
£62.99
+ FREE UK delivery
More Info
Available now
Our Best Phone for Peace of Mind
Amplified set for those with hearing difficulties
Includes cordless handset and SOS pendant with volume control
Adjustable receiver volume up to 30dB (4x a normal phone)
Compatible with most hearing aids
£109.84
+ FREE UK delivery
More Info
Available now
Our Loudest and Simplest Mobile Phone
Extra-loud mobile phone designed for ease of use
Ideal for the hard of hearing looking for a simple phone
Adjustable receiver volume up to 40dB (8x a normal phone)
Includes SOS and safety functions for peace of mind
£69.99
+ FREE UK delivery
More Info
Available now
Our Best TV Listener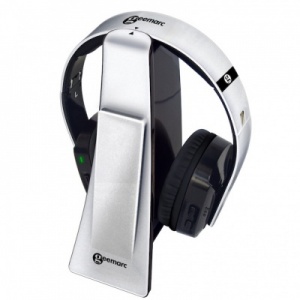 Wireless TV listener to provide you with amplified sound up to 125dB
Ideal for the hard of hearing or anyone who struggles to hear the TV
Provides eight hours of wireless listening on a single charge
Suitable for use with TVs and most other audio devices
£124.99
+ FREE UK delivery
More Info
Available now
Reconnect to Friends and Family This Christmas
At AmplifiedTelephones.co.uk, we're committed to helping you stay connected, and this is more important than ever during the Christmas season. If you find that you or your loved one are becoming frustrated with quiet and unclear calls, an amplified phone or listening device could be just what you need.
If you haven't found what you're looking for in this article, please feel free to browse some of our most popular categories: