Best Phones for the Deaf and Hearing Impaired 2021
Sunday, 29 November 2020
Hearing loss shouldn't get in the way of your contact with friends and family, and luckily, the right phone can keep you connected. We've had our product experts at AmplifiedTelephones.co.uk break down some of the best amplified phones and accessories, making sure you pick the absolute best product for your life. Here, we'll show you:

Why Choose an Amplified Phone?
Amplified phones aren't only loud, they make it as easy as possible for you to stay in touch with those you care about. They take the stress out of communication for the hearing impaired, elderly, and anyone else looking to make talking on the phone easier than ever. With an amplified telephone, you can:
Hear Your Loved Ones Clearly Again: With their extra-loud handsets, our amplified phones provide louder and clearer sound than ever before.
Never Miss a Call: Our phones feature super loud ringers to make sure you hear your phone from anywhere in the home.
Connect to Your Hearing Aid: Many of our phones feature the easiest hearing aid connections around, delivering perfect sound right into your ear.
Enjoy Hassle-Free Use: With big buttons and easy-to-use controls, our phones are great for the visually impaired and those tired of fiddling with controls.
Our Loudest Phone
Easy-to-use amplified telephone with adjustable volume
Suitable for individuals with severe hearing loss
Adjustable receiver volume up to 60dB (32x a normal phone)
Large black buttons with high contrast numbers enable easy dialling
£74.99
+ FREE UK delivery
More Info
Available now
Our Easiest-to-See Photo Button Phone
Loud receiver volume great for the hard of hearing
Ten photo dial buttons ideal for elderly users
Adjustable receiver volume of up to 30dB (4x a normal phone)
Hearing aid compatible for clearer sound
£64.99
+ FREE UK delivery
More Info
Available now
Our Best Phone to Stay Prepared for Emergencies
Amplified phone with a wearable SOS pendant for emergencies
Ideal for hard of hearing users who may be prone to falls
Adjustable receiver volume of up to 40dB (8x a normal phone)
Three programmable speed-dial buttons ideal for emergency use
£69.99
+ FREE UK delivery
More Info
Available now

Our Loudest and Easiest Mobile Phone
Easy-to-use smartphone for the elderly
Hearing aid compatibility M4/T4
Adjustable receiver volume up to 40dB (8x a normal phone)
Simplified interface for more straightforward use
£177.00
+ FREE UK delivery
More Info
Available now
Our Best TV Listener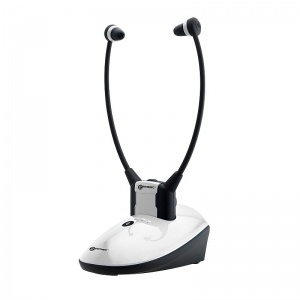 TV listening headset for the hard of hearing
Built-in microphone for conversation amplification
Amplifies volume up to 125dB
Wireless design for easier use
£77.47
+ FREE UK delivery
More Info
Available now
Reconnect to Friends and Family
At AmplifiedTelephones.co.uk, we're committed to helping you stay connected, and we think these products can get you well on your way. If you find yourself becoming frustrated with quiet and unclear calls, an amplified phone or listening device could be just what you need. If you need a bit more help with you product selection, you can get in touch with our Customer Care Team by phone at 020 7501 1101, or via email at helpdesk@amplifiedtelephones.co.uk