Best Emporia Amplified Phones for Staying in Touch
18 November 2021 | Admin
Emporia design and manufacture wonderfully easy-to-use phones that make it simple to keep in contact with the people who matter most. Finding the right tools to help you stay in touch with friends, family and loved ones is so important, that's why we've collected a list of our favourite Emporia phones together into one article.
Here at AmplifiedTelephones.co.uk we are committed to helping people stay in touch, whatever their circumstances. We strongly believe that good communication is one of the cornerstones of a life well lived, and we understand that everyone's communication needs are different. In this article we'll be looking at the best phones Emporia have to offer in a variety of different categories, including:
Best Smartphone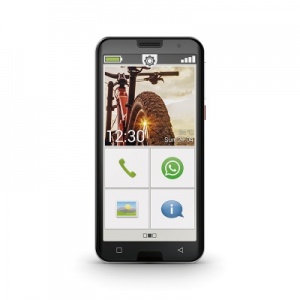 Smartphone designed to make communication easy for older users
Ideal for the elderly, hard of hearing and the visually impaired
Unique Smartcase simplifies the interface to four buttons
Makes using smartphone features as stress-free as possible
£241.99
+ FREE UK delivery
More Info
Available now
Why We Love It: Providing all the convenience of a modern smartphone with none of the hassle, the Emporia Smart S5 Simple Smartphone for the Elderly is intuitive to use and packed with great features. The unique case simplifies the interface to four buttons when closed, making this one of the easiest to use smartphones on the market. It also features a highly adjustable volume of up to 99 decibels, an optional emergency button feature and an amazing 13 megapixel camera!
Best Corded House Phone
Amplified home telephone with photo labelled speed-dial
Ideal for the elderly and hard of hearing
Adjustable receiver volume up to 40dB (8 x a normal phone)
Features large, clearly labelled buttons to make dialling easy
£37.99
+ FREE UK delivery
More Info
Available now
Why We Love It: The combination of the 40 decibel amplification (8x louder than a normal phone) and the customisable photo dial buttons make the Emporia AMPLi40 Amplified Telephone for Seniors a fantastic choice for anyone who is hard of hearing or experiencing memory issues. The large buttons make dialling easier for people experiencing involuntary movement or limited dexterity and this phone requires no power cable, making it quick and simple to set up.
Best Cordless House Phone
Why We Love It: The freedom to move around while you talk combined with a digital answering machine that records up to 60 minutes of messages make the Emporia GD61AB Cordless Phone and Answering Machine a great all-round phone. This cordless phone has a range of up to 50 metres, fantastic battery life and the ability to connect to additional handsets from the GD61 range quickly and easily.
Best Corded and Cordless House Phone Combo
Why We Love It: If you're looking for a great value deal that includes all the benefits of corded and cordless phones then look no further, the Emporia GD61ABB Amplified Corded Phone and Additional Cordless Handset is the choice for you. The very large buttons make dialling completely hassle-free and the cordless phone has all the wonderful features of the rest of the GD61 range, including the fantastic 50 metre indoor range and exceptional battery life.
Best House Phone for User Safety
Why We Love It: The Emporia KFT19SOS Large Button Phone with Separate SOS Button is the ideal phone for anyone wanting simplicity and peace of mind. The separate SOS button can be carried on a bracelet or necklace, allowing you to contact predetermined friends or family should you require assistance. The 30 decibel volume amplification and the large, clearly defined buttons are designed for ease-of-use and hassle-free communication.
Best Traditional Flip Phone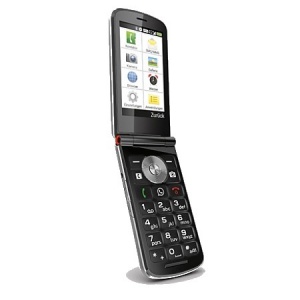 Clamshell phone with both a touchscreen and a keypad
Ideal for seniors or anyone still getting to grips with touchscreens
Features both a touch display and a keypad in one device
WhatsApp comes pre-installed and ready to use
£155.99
+ FREE UK delivery
More Info
Available now
Why We Love It: Featuring both a traditional keypad and a touchscreen, this Emporia TouchSmart V188 Touchscreen Flip Phone with Traditional Keypad lets you get used to all the possibilities of modern technology at your own pace. WhatsApp comes pre-installed on this phone which is extremely handy for sending pictures, having group conversations and staying in touch with the the younger generations. This phone is proof that technology doesn't have to be complicated or confusing!
Why Choose an Emporia Phone?
Emporia specialise in designing phones that are simple and easy to use, without complex menus to navigate or unnecessary features. Emporia phones are consistently well received because they listen to their customers and incorporate their feedback into the design process, a practice which results in phones that are practical, user-friendly and fantastic value for money.
If you haven't found what you're looking for in this article, please feel free to browse some of our most popular categories:
Do you have a question, or something to add about your experiences with amplified mobile phones? Feel free to leave us a message in the comments section below!