How To Use trueCall Call Blockers
1 December 2021 | Admin
Sick of scam calls? Unwanted phone calls can be unpleasant and even dangerous for vulnerable or elderly people, especially those with dementia. The superb trueCall range combats scammers, mis-sellers and other nuisance callers to protect your loved ones, as well providing ways to organise and professionalise your phone system. This handy guide will help first-time users understand How To Use trueCall Call Blockers. We'll be covering all things trueCall, focusing on the following products:
How To Set Up Your Call Blocker
This range is super easy to set up, and can operate from any phone socket in your house. To find out how to set up your trueCall unit, take a look at the simple instructions below.
Unplug your telephone lead from the wall socket.

Replace with the trueCall lead.

Plug the telephone lead and mains adaptor into the device.

When the device says 'Ready', you're good to go!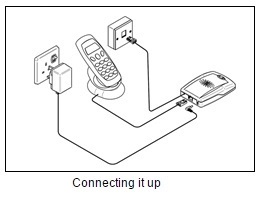 You can manage all your devices via your Internet Control Panel, where you'll be able to review details, change configuration settings and edit caller lists. All you need is a caller-ID service from your network provider (this is usually free) and a landline!
Nuisance Call Blocker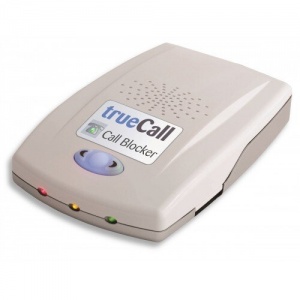 Device with control over all incoming calls

Ideal for older and vulnerable family members

Compatible with all phone lines

Features integrated answering machine
£119.99
+ FREE UK delivery
More Info
Available now
Who Can Benefit: This product is perfect for protecting elderly and vulnerable family members from unwanted calls. It's also great for anyone who's just had enough of scams and automated callers!
Key Features:
Declines unwanted callers for your security

Removes you from any telemarketing lists
Why We Love It: The Star and Zap Lists are our favourite features of this unit. If the incoming caller is on the user's personal Star List, they are connected through instantly. If the number is on the Zap List, the trueCall Nuisance Call Blocker answers the call itself and politely tells the caller that the user is not interested, and the phone never rings!
Secure Nuisance Call Blocker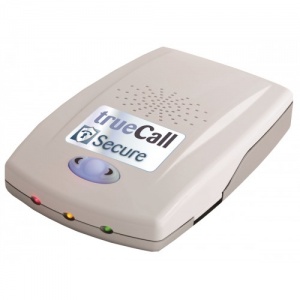 Handy device to block unwanted calls
Ideal for elderly and vulnerable users
Quick and easy to install and manage
Allows up to 1000 numbers on trusted list
£109.99
+ FREE UK delivery
More Info
Available now
Who Can Benefit: This device provides a reliable way to protect the elderly, and especially those with dementia, from scam and cold calls.
Key Features:
Completely blocks unrecognised callers

Can block outgoing calls if dialled repeatedly
Why We Love It: This device has an outgoing call block, perfect for users with dementia who tend to dial the same number repeatedly, such as a family member, the speaking clock or a doctor's surgery. If they ring a barred number, they'll just hear a tone. There are no codes or buttons to press, making it extremely easy to use. If it's reliability you're looking for, the trueCall Secure Nuisance Call Blocker is used by over 150 local UK authorities and 27 police forces!
Home PA Personal Assistant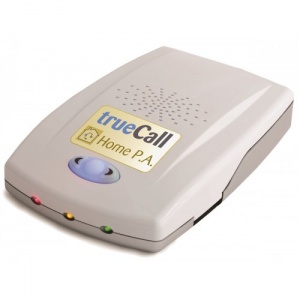 Professional phone system for home office
Ideal for small businesses
Features call recording, blocking and more
Allows 'Out of Hours' call handling
£219.99
+ FREE UK delivery
More Info
Available now
Who Can Benefit: The trueCall PA is superb for small business owners with a single phone line, as it provide much of the same features a large company would have - all in one compact book-sized unit!
Key Features:
Auto-attendant greets callers, plays music and marketing messages
Out-of-hours call handling allows you to separate call flows
Why We Love It: The Home PA Personal Assistant unit has excellent call control. Priority users can ring through outside office hours, certain callers can be blocked, and others can be asked to identify themselves before they're allowed through. The auto-attendant with music, voice menus, out of hours handling and 'Do not disturb' feature all help to generate an effective professional look that's bound to impress customers and clients.
Call Recording Memory Cards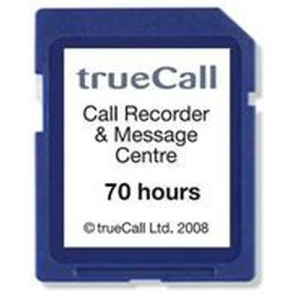 Memory card for audio recordings of calls
Ideal for elderly and vulnerable users
Provides extra protection and security
Audio evidence brings ease to disputes
£41.99
+ FREE UK delivery
More Info
Available now
---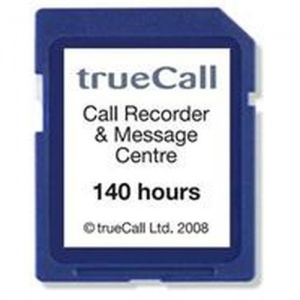 Memory card to record and archive calls

Ideal for elderly and vulnerable users

Provides extra protection and security

Audio evidence brings ease to disputes
£45.99
+ FREE UK delivery
More Info
Available now
Who Can Benefit: All the devices listed above can also record and archive calls, if used with a trueCall memory card. You can choose from 70 or 140 hours-worth of storage, and clear the cards down to make more space.
Key Features:
Saves and archives calls to settle general disputes
Can be used as evidence of offensive or malicious calls
Keeps a record of spoken agreements, in case of mis-selling
Why We Love It: These SD cards are the same type of memory card found in most digital cameras. Both the 70 Hour and 140 Hour cards feature trueCall Message Centre software that allows recordings and answer machine messages to be copied onto a computer. You can then manage and annotate your recordings from there!
Why Choose trueCall?
If you're not convinced, here are just a couple more reasons why we love trueCall. There's no denying that unwanted calls are a nuisance. The only problem is that call blockers can seem a little impractical or confusing, even for more tech-savvy users. That's why trueCall Call Blockers are:
Compatible with all phone lines: trueCall products work with all phone lines for your convenience. They also work with the majority of landline phones, including cordless DECT, cordless analogue and text message phones.

Energy efficient: The trueCall products are Energy Star Certified, using less than 1% of the power of a standard light bulb. Additionally, trueCall's data is kept safely if it loses power, so you can continue making and receiving calls even if there is a power cut.

Supplied with a voicemail system: Each device includes Message Manager, its own powerful voicemail system. If you have a separate answering machine, simply unplug it or switch off any answering facilities provided by your telephone.

Easy to use: There are no special codes on any of the units, making them incredibly easy to use. The products have very few buttons and coloured lights to show whether the phone is on call, busy, or ready for use. See below for visuals.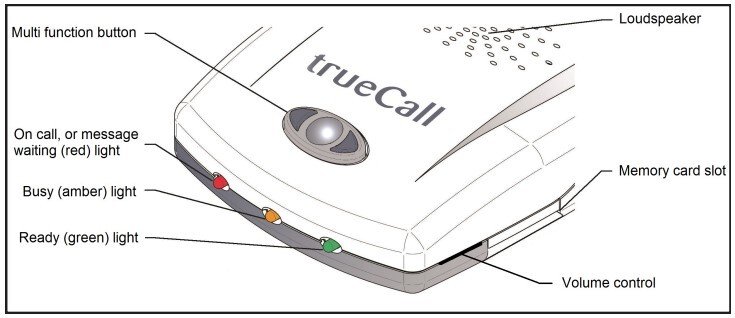 Set up of all trueCall Units
Your Calls Are Important to Us
This trueCall range can truly give you and your loved ones peace of mind. With such a wide range of features, there's sure to be something that can benefit you, your friends or family. Once your trueCall unit is set up, there's no charging or maintenance required - and your elderly relative probably won't even notice the difference!
If you haven't found what you're looking for in this article, feel free to browse some of our most popular categories:
Got a question about the trueCall range? Let us know in the comments section below!