Introducing Doro: For a Smarter Generation
Friday, 1 July 2016 | Admin
If you're searching for an amplified phone but aren't sure where to begin, then be sure to read the helpful brand focus blogs on Amplified Telephones. Here we concentrate on a brand at a time, exploring some of the benefits to help you decide if it's the best choice for you.
Today we're looking at Doro, a leading manufacturer of amplified phones selling a wide range of useful devices for the hard of hearing.
One area in which the Doro brand particularly stands out is mobile phones. Whilst other popular amplified telephone brands, like Geemarc, tend to focus on landline units in their range, offering one or two mobile devices, there's a much wider selection available from Doro. For this reason, if it's specifically an amplified mobile phone that you're after then we'd definitely suggest checking out Doro's full range.
Smartphones for Smart Users
If you have a hearing impairment, you may at times feel left out from everyday activities and wish you could just lead as "normal" a life as possible. Hearing loss may hold you back from using a mobile phone, for instance, something isolating in a world where this is second nature to many – to some, their mobile phone is like an extra limb!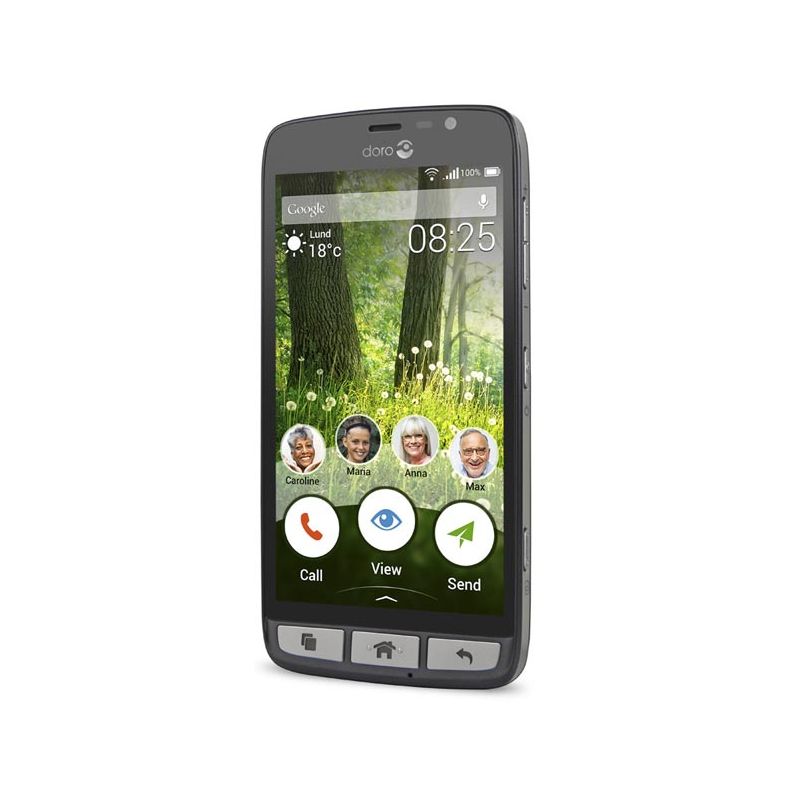 You may be aware that there are amplified mobile phones on the market, but worry that they might be clunky, functional devices which draw attention to your hearing loss rather than help you lead a normal life. Alternatively, you might think that as amplification is their main function and focus, the phone will be lacking in other helpful and cool features, like those which the non-hearing impaired can enjoy from their smartphone.
Well, worry no longer – Doro have developed a range of smartphones that have eradicated the stereotype that amplified mobile phones are ugly or old-fashioned looking. These are perfect for younger hearing loss sufferers who want a mobile phone which matches their friends', but also for the elderly who want to connect with the outside world and get up to date with 21st century technology.
The Doro Liberto 825
The Doro Liberto 825, for example, is an amplified smartphone which has a range of features in place helpful to the elderly. As well as having an amplified ringer and receiver so the user can hear the phone loud and clear, the phone is hearing aid compatible, has an "In Case of Emergency" (ICE) button and a big clear screen with adjustable font size.
Easy to navigate, the Doro Liberto 825 even includes a "My Doro Manager" option, which allows a trusted friend or relative to help you use your phone remotely if you're ever unsure what to do. On top of this, the amplified smartphone has an 8 megapixel camera, access to thousands of apps via the Google Play Store and an attractive, modern design – it just looks like a regular smartphone!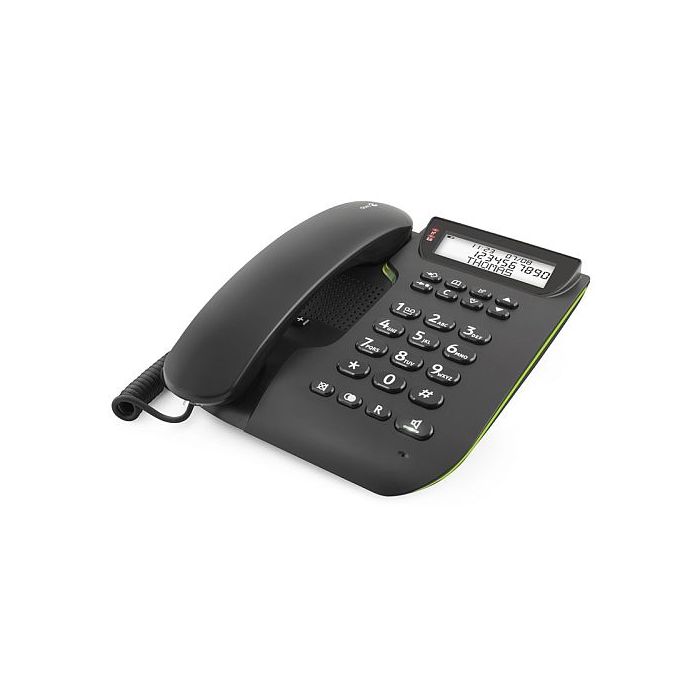 The Doro Comfort 3005
The Doro range isn't limited to mobiles – they also offer several amplified landline telephones. The Doro Comfort range, for instance, includes both a corded and cordless unit, as well as amplified telephone sets for use throughout your home.
The Doro Comfort 3005 has a really loud ringer volume of 85dB, as well as a variety of other useful features for the hard of hearing such as a flashing ringer.
What we particularly like about the Doro Comfort range is the design – these are some of the sleekest amplified telephones on the market, with an ultra-modern, all-black professional finish. They're like the Porsches of the amplified telephone world!
We've just scratched the surface of what Doro has to offer – check out the full range for yourself here at Amplified Telephones.