Best TV Listeners to Hear Your Favourite Programmes Again 2021
Saturday, 30 January 2021 | Eugene
When you're hard of hearing, enjoying your favourite TV programmes can quickly turn into a struggle to catch exactly what's being said. Picking up the remote control and turning up the volume seems like an obvious solution, but what if you share your home with loved ones who prefer a lower volume? TV listeners and hearing assistants are a clever solution that keeps everyone in the room happy.
How Does a TV Listener Work?
Each TV listener is a bit different, but they all exist with the same purpose: to send amplified volume from the television directly to the user's ears or through a headset or connected hearing aid. This allows you to listen to your programme at a volume that suits your needs best, while those around you can still enjoy it at a normal volume.
To help you decide which TV listener is right for you, we've had our product experts pick their very favourite. We'll break down our amplified listeners as follows:
If you've already visited our full ranges of TV Listeners and Hearing Assistants, you know that the choice is overwhelming. This is why we've created this selection Best TV Listeners that are reliable, easy to use and durable.
Amplicomms TV2500 Wireless Amplified TV Listener Headset
Sarabec Crescendo 60/5 Listening System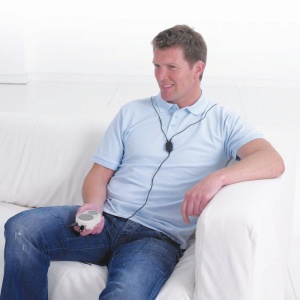 For listening to televisions through hearing aids
Belt clip that is strong and easy to use and remove
Wide-ranging tone control to suit your needs
Supplied with a neck loop, microphone and extension lead
£91.99
+ FREE UK delivery
More Info
Available now
Amplicomms TV 210-NL Wireless Amplified Hearing System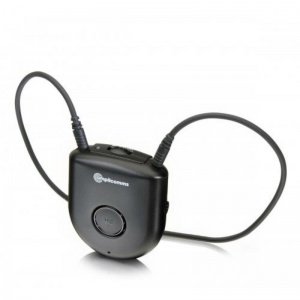 Inductive neckloop with wireless sound transmission
Compatible with T Coil hearing aids and CI receivers
Adjustable audio balance, tone control, and volume
Provides up to nine hours of battery life
£66.99
+ FREE UK delivery
More Info
Available now
Geemarc LH10 Amplified Hearing Assistant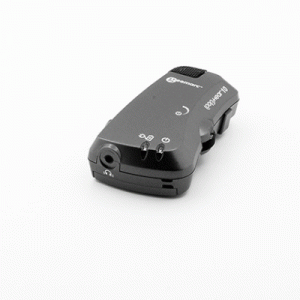 Hearing assistant with highly sensitive microphone
Perfect solution for the hard of hearing
Adjustable receiving volume control of up to 30dB
Built-in sensitive T-Coil for use with induction loops
£64.99
+ FREE UK delivery
More Info
Available now
Amplicomms BTH 1400 Amplified Bluetooth Headset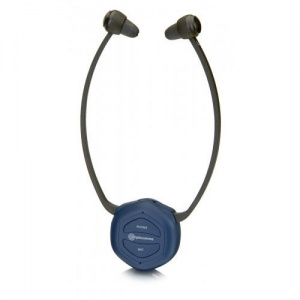 Lightweight receiver for optimal comfort and use
Ideal for the elderly and the hard of hearing
Natural sound in CD quality can be amplified up to 120dB
Easy to charge via Micro USB
£74.99
+ FREE UK delivery
More Info
Available now
What's the Difference Between a TV Listener and a Hearing Assistant?
While standard TV listeners are designed to only amplify the volume of the television, a hearing assistant can be used to discreetly and efficiently turn up the volume of everything around you. These are an excellent, affordable alternative to traditional hearing aids, and can be used at home and when out and about.
Find the Right Device for Your Needs!
Whether you're looking to turn up the TV volume without disturbing those around you, or could use some help hearing all conversations in your household, at AmplifiedTelephones.co.uk we are determined to make your life easier. If you need a bit more help with you product selection, you can get in touch with our Customer Care Team by phone at 020 7501 1101, or via email at helpdesk@amplifiedtelephones.co.uk