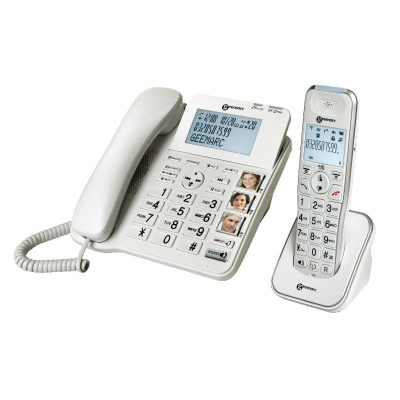 Amplified corded phone systems offer a classic style and ease of use, but on their own, they can lack the convenience of cordless phone handsets. Our Amplified Phone Combination Packs combine both corded and cordless phones into convenient sets that work together, providing you with a complete phone system that provides the best of both worlds.
Shop Now
---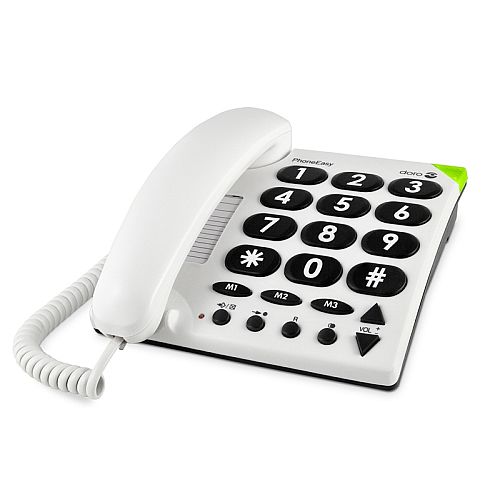 Big button phones are designed with simplicity and ease of use in mind. Especially suitable for those who might find a standard telephone difficult to operate, our range of Big Button Phones includes corded, cordless and mobile amplified telephones by selected top brands on the market.
Shop Now
---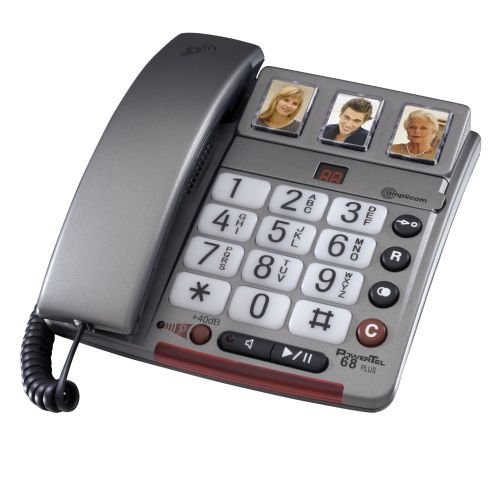 When it comes to convenience, a traditional corded telephone is still the best choice. Our Amplified Corded Telephones ensure that the user is always comfortable with their new phone, and provide an easy path to clear communication and peace of mind on both sides of the conversation.
Shop Now
---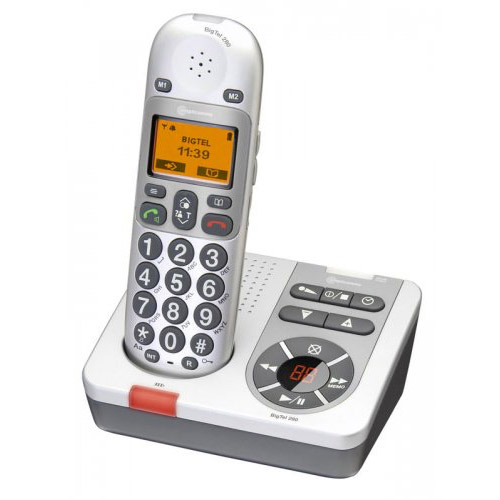 Using a cordless handset gives you the freedom to use the telephone anywhere in the house, and never again miss an important phone call. Our broad range of Cordless Telephones includes some of the best cordless solutions for the home, combining excellent sound quality with convenience.
Shop Now
---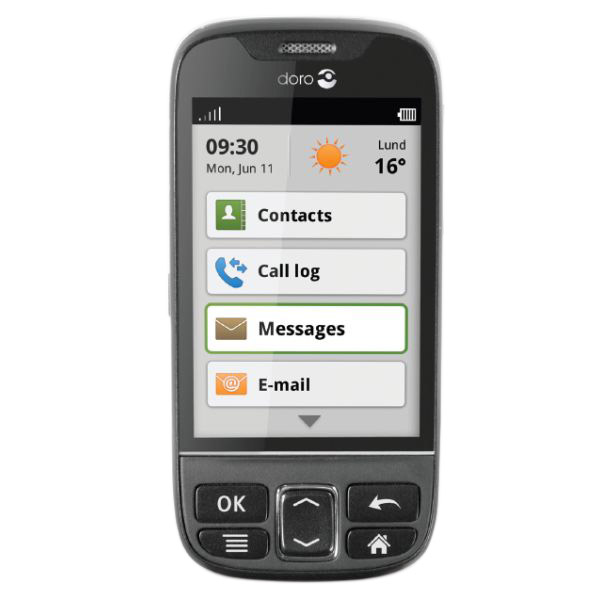 Having your mobile with you at all times is the best way to stay in touch with your friends and family no matter what. The elderly and the hard of hearing, however, often find it difficult to learn to operate a standard mobile phone. Our Amplified Mobiles have been designed to be easy to use by anyone.
Shop Now
---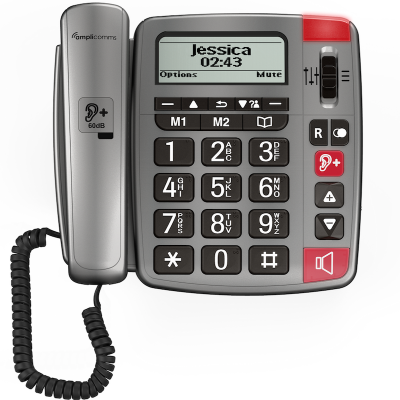 Using the telephone and keeping in touch can be difficult for the blind, but luckily there are a number of phones with accessibility features to make things easier. Our Phones for the Blind feature talking buttons, voice dialling and a range of other features, helping the blind and visually impaired to stay in touch with friends, family and important contacts.
Shop Now
---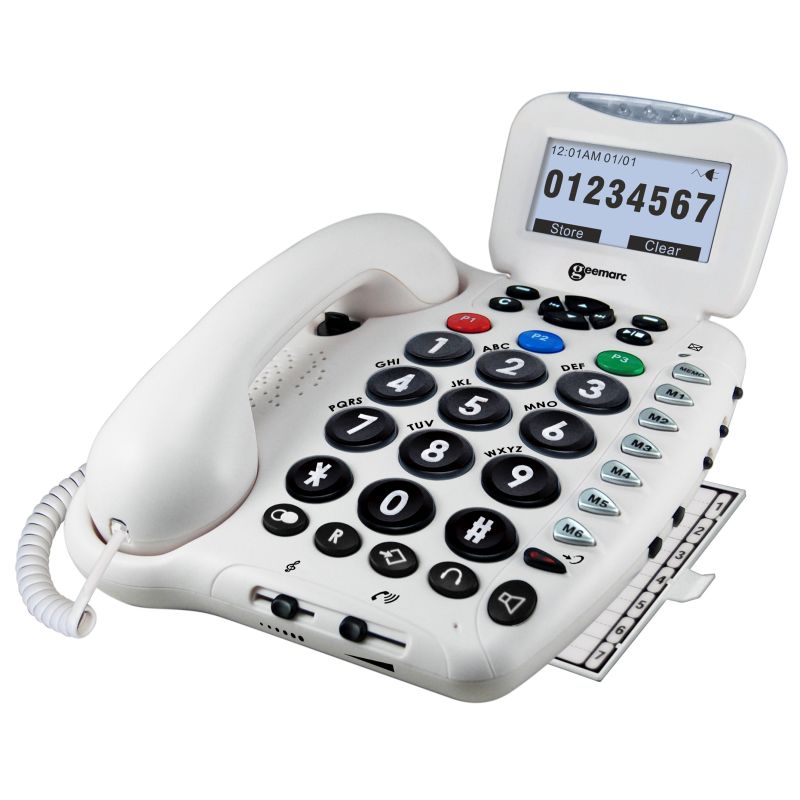 When your vision is no longer what it used to be, the small buttons of a standard telephone can quickly become an obstacle to calling your loved ones. Our Phones for the Visually Impaired combine outstanding sound quality with an easy-to-use design for extra convenient use.
Shop Now
---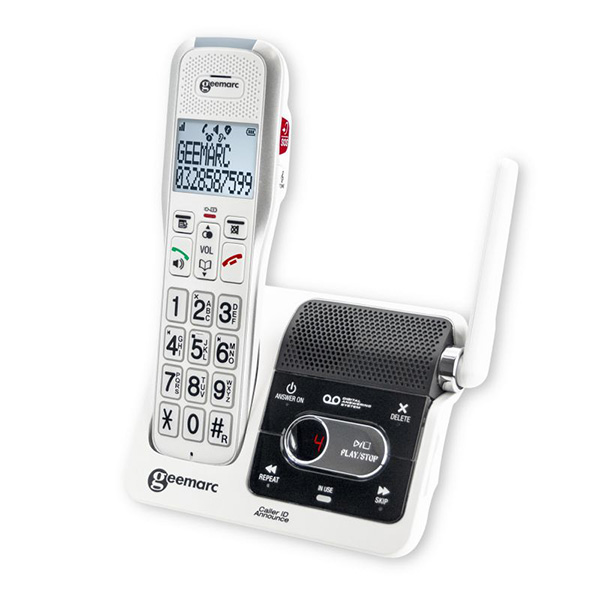 Whether you're suffering from hearing impairment or just need to be able to hear your phone ring in a loud environment, a loud ringtone can be very useful. Our Phones with Loud Ringers feature booming ringtones that sound at up to 90 decibels, allowing them to be heard regardless of hearing loss or background noise.
Shop Now
---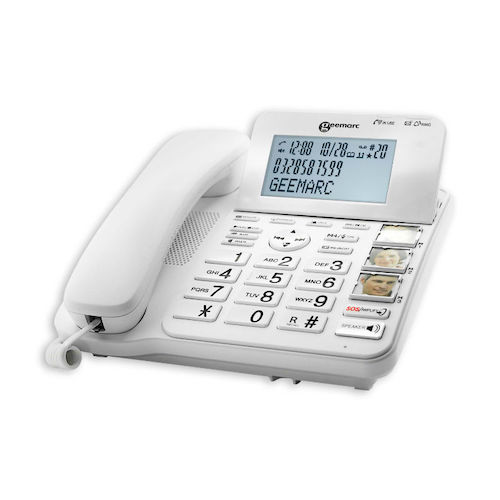 Hands-free speakerphones make having conversations simple, even when your hands are occupied by other tasks. With extra-loud speakers suitable for the hard of hearing, our Phones with Loud Speakers bring the convenience of hands-free conversation to those with mild and even severe hearing loss. Designed for accessibility and ease of use, these phones help keep you connected, no matter your hearing level.
Shop Now
---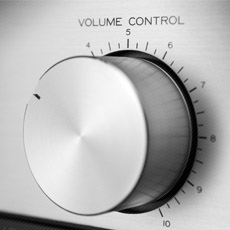 Our amplified telephones are available with different receiver volumes, ranging from phones that only slightly amplify the conversation, to those that are suitable even for users with severe hearing loss. Choose between Loud Phones (up to 24dB), Extra Loud Phones (25 - 40dB) and Loudest Phones (41dB and over) to find the right solution for your needs.
Shop Now
---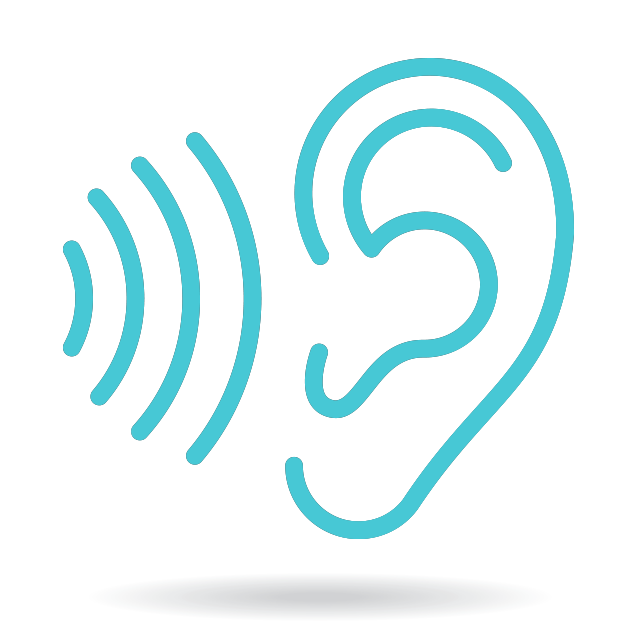 There are many levels of hearing loss, and it's important to adjust the volume of your amplified telephone to your specific needs. Whether you're only slightly hard of hearing, or suffering from severe hearing loss, at AmplifiedTelephones.co.uk we have the ideal phone to meet all your needs.
Shop Now
---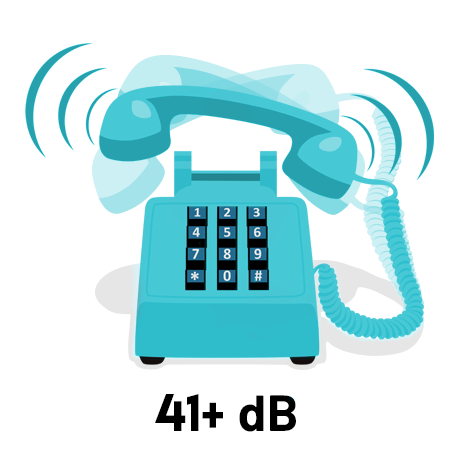 Working in a loud environment brings its own set of challenges, and hearing your customers and colleagues clearly over a regular phone can be one of the most frustrating. Our Loud Phones for Factories and Garages feature extra-loud receivers and ringing volume, allowing you to hear every word said down the phone – even with cacophonous noise in the background!
Shop Now
---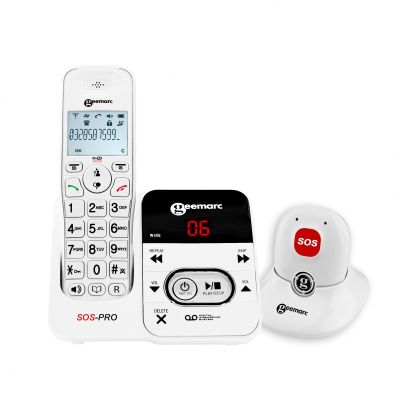 We supply phones to keep the hard of hearing connected with friends and family, but many of our phones can serve the dual purpose of keeping them safe as well. Our SOS Phones for the Elderly feature easily-accessible SOS buttons, allowing the user to quickly call the authorities or a loved one for help in the event of an emergency.
Shop Now
---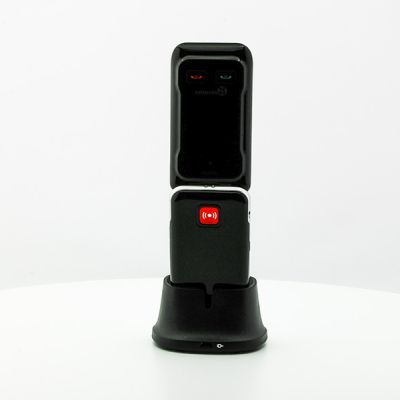 Many of us keep our mobile phones close at hand for most of the day, making them an ideal solution for alerting authorities as quickly as possible in the event of an emergency. Our SOS Mobile Phones feature easily-accessible SOS buttons, allowing the user to quickly call the authorities or a loved one for help in the event of an accident or emergency.
Shop Now
---