What is a DECT Phone?
Tuesday, 28 June 2016 | Admin
If you're roaming the world of telephones, communication and electronic devices, trying to find the best model for you, you may have come across the word DECT. Confused by this acronym? Well read on to find out what this means, how it can benefit you and explore some of the DECT phones available at Amplified Telephones!
Wander Freely
To cut to the chase, DECT stands for Digital Enhanced Cordless Technology. This means, therefore, that DECT phones are cordless, allowing the user to wander freely around their home as they use the telephone, rather than be restricted by the wires used by standard corded landline units. Good news for those who tend to do lap after lap of the house whenever they're having a good chat!
Cordless or Mobile?
So does that mean that DECT phones are mobile phones? NO! Whilst technically DECT phones are mobile as the user is not restricted by cables, cordless phones and mobile phones are not considered the same. A mobile phone is intended for use both in and away from home, using its own signal. A cordless DECT phone, on the other hand, works with your landline phone line, connecting to a base unit which radiates signals to the handset.
So, if you're specifically after an amplified mobile phone for use when out and about, forget DECT and explore the range here. If it is a cordless unit you're after for use in the home, then keep on reading!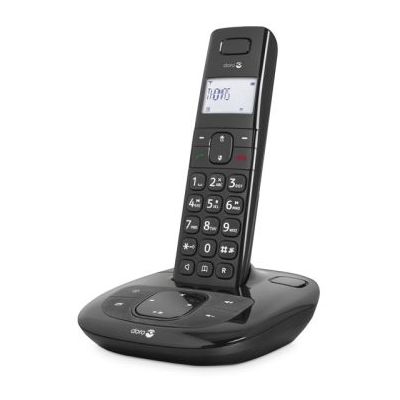 Perf-DECT
As well as the lack of restrictive wires, DECT phones have a range of other benefits which make them an increasingly popular choice for landline telephone buyers. For one, cordless units are battery powered, meaning you can still use your phone if there's a power cut.
Of course, that means you'll need to stay on top of changing the batteries when needs be, but many models - such as the Doro Comfort 1015R - have low battery warning to remind you of this. The Geemarc AmpliDect 400 even has a built-in rechargeable battery, so you won't have to keep buying replacements.
Extend Your System
Another benefit of DECT phones is the possibility of additional handsets. With a corded landline you essentially get what you're given – a single, static base phone for use in one area of your home. Comparatively, most DECT phones can work as part of a system, where several handsets can be placed around your home should you wish. These can be used to make free internal calls to each other, useful if you have a large home or for use in a care home.
The Geemarc AmpliDect 355 Combi Set, for instance, comes with both a corded unit and DECT phone which have been synchronised. You may then connect an additional four AmpliDect 355 cordless handsets, allowing you to extend your DECT system throughout your home.
Amplify It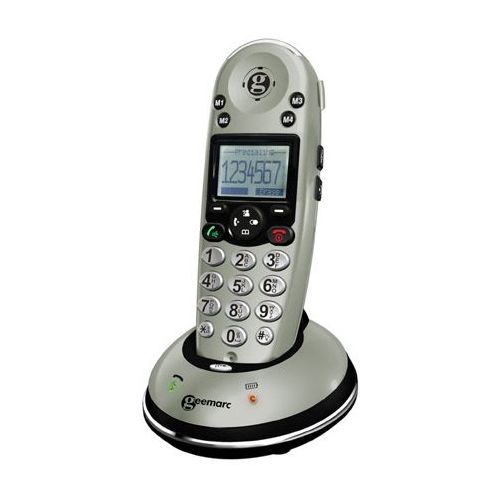 If you're hard of hearing, you may be in need of an Amplified Telephone (you've come to the right place!) in order to make hearing the ringing of the phone easier and the volume of the caller louder. You may picture this as a large, functional device with lots of fiddly wires and buttons.
In fact, all of the DECT phones available on our online store are amplified, so your amplified phone doesn't have to be a chunky, restrictive eyesore. Instead, enjoy powerful amplification in a compact, cordless unit with our amplified DECT range!
The Geemarc AmpliDect 350, for instance, has a receiver volume of 30dB, three to four times louder than a standard phone so callers will come through loud and clear. This is contained in a sleek and compact silver design, so your landline can be both functional and stylish!
Explore the full range of DECT phones available at Amplified Telephones now!