The best Smartphones for people with impaired hearing
Tuesday, 12 July 2016
Just because you suffer from hearing loss doesn't mean that you should be excluded from the smartphone world! There are a range of smartphones which have been designed for the hearing impaired with mind, providing you with a massive range of advanced features while still providing you with the extra accessibility you need to stay connected to the 21st century.
What Makes a Hard of Hearing Smartphone?
One of the most important features of a hard of hearing phone is a loud receiver. This means that the call volume is much louder than on a standard phone, making it easier for you to hear what's being said and making sound clearer.
Tone control adds to this clarity; fantastic for individuals with high or low frequency hearing loss, it enables you to adjust the tone of the sound to match your hearing.
Doro Liberto 825 Amplified Smartphone Mobile Phone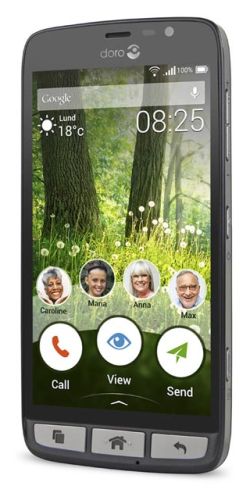 The Doro Liberto 825 Amplified Smartphone Mobile Phone is a fantastic smartphone – full stop. A big and bright 5 inch 720p display makes text clear and videos crisp and sharp. 4G connectivity enables you to get blazing-fast mobile internet and an 8 megapixel camera makes snapping great pictures incredibly easy.
With Android 5.1 built-in, you have instant access to the Google Play store, where you can download apps to keep you both entertained and connected.
And that's all on top of its hard of hearing features. A 35dB receiver volume makes call audio louder and easier to hear, and tone control helps you get the exact sound you need. It even has an 83dB ringer to help ensure you can hear when someone's calling you.
Hearing aid compatibility is built right it, giving you even more options for hearing clear sound.
Doro Liberto 820 Mini Amplified Smartphone Mobile Phone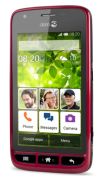 But maybe you don't want a big smartphone. As they say, size isn't everything and the Doro Liberto 820 Mini Amplified Smartphone Mobile Phone packs a big punch in a small package.
Like the Liberto 825, the 820 Mini has access to the Google Play Store, providing you with a world of apps to explore and enjoy. It's available in four different colours, enabling you to match the phone to your style.
On the accessibility front, the 820 Mini features a 35dB receiver amplification like the 850, but unlike the 850 it has an incredibly loud 91dB ringer, providing you with even more notification that your phone is ringing – ideal if you find you miss phone calls. It also features hearing aid compatibility to provide even more choices for clearer sound.
Doro PhoneEasy 740 Smartphone Mobile Phone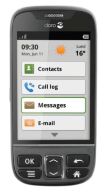 This is a fantastic choice if you need more tactile feedback with your phone. Like the 850 and 820 Mini, the Doro PhoneEasy 740 Smartphone Mobile Phone features a touchscreen for direct input, but unlike the other two it also has a slide-out keypad. This is great if you want more feedback from your phone when typing or dialling numbers.
It features 3G connectivity for mobile internet access, and has been designed from the ground-up to provide you with an incredibly easy to use phone with all the features you expect from a smartphone.
Alongside these features are great accessibility options. A 35dB receiver makes calls easier to hear and conversations easier to follow, and a fantastic 83dB ringer gives you a clear indication when your phone rings.
If you're still looking for the best smartphones for people with impaired hearing, head on over to Amplified Telephones and check out our range of Amplified Mobile Phones.